Discover our restaurant Teatro Magico

Hotel San Rocco has a beautiful restaurant located on the second floor with large arched windows on which opens an enchanting and romantic view of the lake and the Island of San Giulio and two terraces overlooking the lake to enjoy in spring and summer. Its cuisine is a rare example of refined culinary art and it is renowned for the organization of special events and convivial pleasures.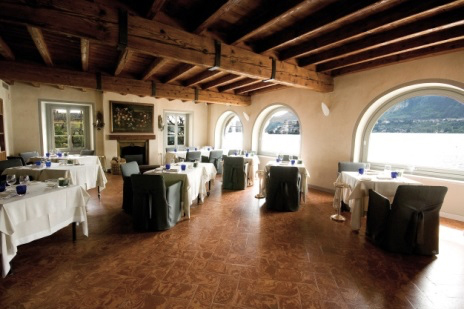 Hotel San Rocco has a refined and cozy lounge bar with two lakefront terraces overlooking San Giulio Island, one of which is floating, where you can be lulled by the lake waters while sipping a special cocktail prepared by our bartenders.
The location becomes more romantic in the evening, when Guests can enjoy their drinks in complete relaxation on the leather sofas, and can be enchanted by the fairy-tale halo that envelops the Island of San Giulio or be pampered by the flickering of the fireplace flame.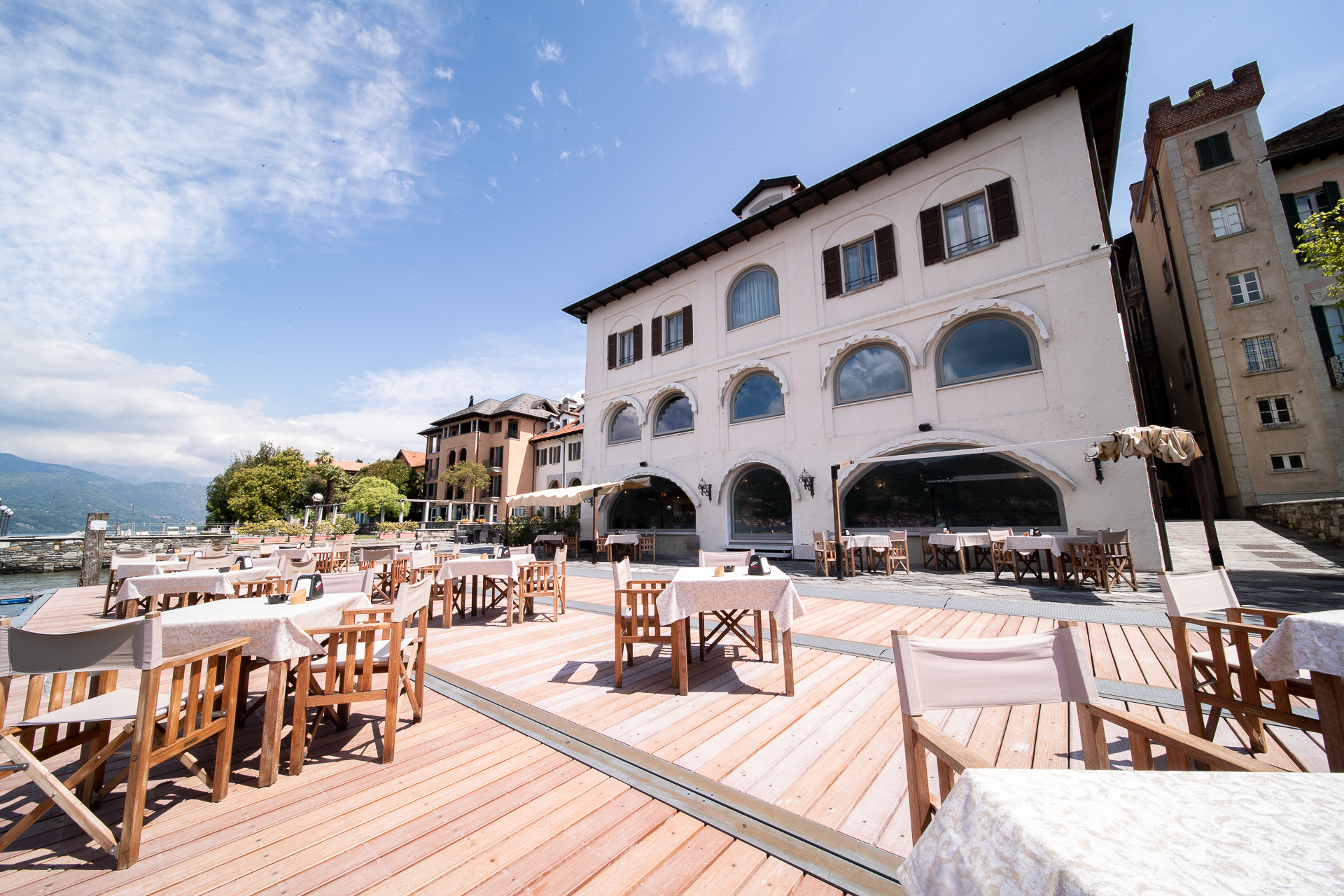 Summer air! We invite you to discover the accommodation packagesfor an exciting and enveloping experience on one of the most romantic lakes in the world, our beloved Lake Orta.
The menu of Teatro Magico Restaurant is a perfect symphony of flavors ready to delight even the most demanding palates.
We are preparing new gourmet dishes for the reopening of the 2022 season.