The kitchen led by a tandem of two young Chefs Andrea Saba e Denis Gioria  is a rare example of culinary refinement and is renowned for the organization of special events and convivial pleasures.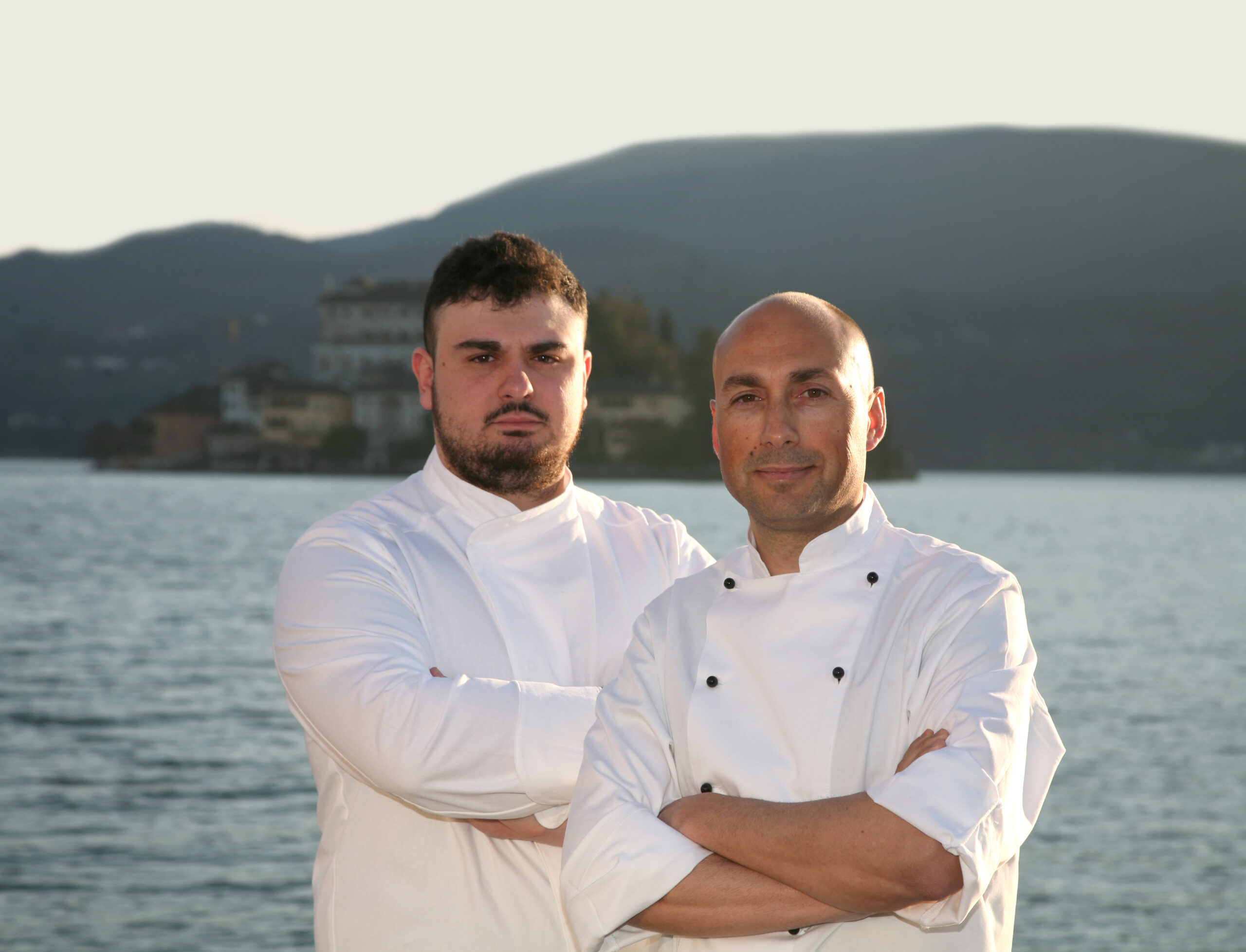 Andrea Saba class 1979 was born in Carbonia in Sardinia in 1979, since very small he enjoyed helping his grandmother in the kitchen, in preparing its regional dishes, hence was born his passion for cooking and good food.
He grew up in a small village in the south west of Sardinia, Portoscuso, famous for fishing bluefin tuna and its tuna trap, one of the oldest in Italy, his training began in 2002 after the hotel school. After his first working experiences mostly in the North of his land, he decided to move in the North of Italy, between Tuscany, Lombardy and Piedmont. With time he felt the need to compare and deepen their knowledge at the international level and decided to move around Europe.
In returning to Italy he took part in Expo 2015, inside the gourmet restaurant Aromatica.
During his long training he met and collaborated with several starred chefs, thanks to whom he was able to increase his skills. His idea of cooking is simple but well defined: preserving raw materials without denaturalizing them, keeping unchanged the colors, scents and flavors, making the most of the properties of each food.
Denis Gioria Born in Borgomanero in the province of Novara, land of rice and Gorgonzola. Despite his young age, he can already boast a fair amount of experience in some important restaurants and has worked with top-level chefs, including Antonino Cannavacciuolo of Villa Crespi in Orta. Cooking has been his passion since he was a young boy, his studies at a hotel school and his first experiences as assistant chef, where he was able to try his hand at preparing different dishes and acquire skills in the presentation of new recipes thanks to the teachings received. Today his cuisine is made of simplicity, in search of culinary tradition thanks to a careful choice of ingredients to bring out the taste of raw materials, freshness, the variety of flavours of the places of origin with the aim of offering a healthy and balanced cuisine.
The menu that the two chefs propose in the restaurant "Teatro Magico" is a winning combination of their two worlds who see them working side by side to create an agreement and a perfect symphony of flavors ready to delight even the most discerning palates.